Friday, 28 February 2014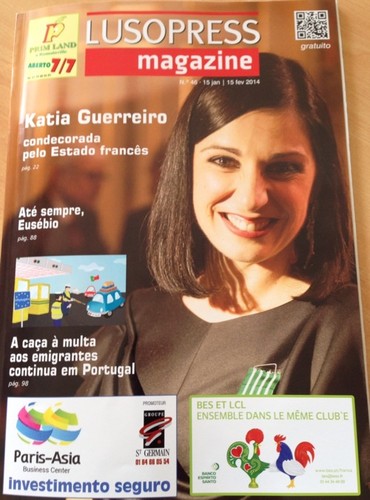 February ends with more good news that I must share with you. The Lusopress appointed me as "Portugueses de Valor 2014". The Gala will take place in May, in a very special city for me...Viana do Castelo! Have a nice weekend!
kiss
Katia
Monday, 30 December 2013
TOUR 2014
JANUARY
11| AÇORES - Coliseu Micaelense
19| FRANÇA - Chateaux des Lumiéres (Lunneville)
25| PORTUGAL - Festa das Fogaceiras (Europarque Sta Maria da Feira:
Buy Tickets:http://espectaculos.fnac.pt/Default.aspx?evento=21266&p_tit=katia%20guerreiro&p_cat=15&p_data=01-01-1800&p_dataEnd=01-01-1800)
31| ESPANHA - Teatro Nuevo Apolo (Madrid)
Buy Tickets: http://www.entradas.com/entradas/katia-guerreiro-evento_1_2_28_78027
FEBRUARY
20| FRANCE - L'Archipel (Fouesnant Les Glènans)
Buy Tickets: http://www.archipel-fouesnant.fr/index
21| FRANCE - Espace du Roudour (Saint Martin des Champs)
Buy Tickets: http://www.ticketnet.fr/fr/manifestation/katia-guerreiro-billet/idmanif/299221
MARCH
11| FRANCE - La Rive Gauche (Rouen)
Buy Tickets: http://www.francebillet.com/place-spectacle/manifestation/Musiques-de-France---Europe-KATIA-GUERREIRO-KATIG.htm
APRIL
15| PORTUGAL - Gala Dia Mundial da Voz - Teatro Tivoli
29| FRANCE - Les Passereles (Pontaullt-Combault)
Buy Tickets: http://www.forumsirius.fr/orion/_spectacle.phtml?inst=21136&lg=FR&kld=1&newfsn=ok&idv=57a043&spec=218
MAI
13| CHINA - Shanghai Spring Music Festival
18| MACAU- Auditório Torre Macau
31| PORTUGAL - Private Event (Alvito)
JUNE
19| PORTUGAL - Aula Magna (Lisbon)
27| AZORES - Teatro RIbeiragrandense (Ribeira Grande)
JULY
05| FRANCE - Chateau de Gaujac (Lèzignan- Corbières)
10| PORTUGAL - Teatro Rivoli Porto
11| PORTUGAL - Castelo de Pombal
AUGUST
08| PORTUGAL - Sta Bárbara de Sendim
SEPTEMBER
19| PORTUGAL - Festival Caixa Alfama (Lisbon)
23| PORTUGAL- Teatro Tivoli BBVA Lisbon - Special Guest of Alcione
26| DENMARK - Louisiana Museum of Modern Arts
27| NORWAY - Cosmopolite (Oslo)
OCTOBER
10| MEXICO - Festival Internacional Cervantino (Guanajuapo)
12| MEXICO - Teatro Ribeiro de Castro (Durango)
14| MEXICO - Teatro de La Cuidad (Cidade do Mexico)
Tuesday, 3 December 2013
I am very, very happy!

On December 20, I will be honored by the French government with the Order of Arts and Letters in Grade Chevalier
It is one of the highest honors from the French government to foreign citizens.
Thank you a thousand times, France!
Merci, merci, merci!
Tuesday, 15 October 2013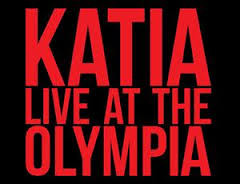 In addition to the usual places, my CD + DVD "Live at the Olympia Katia" is also for sale at Ticketline. This link below you can see how to do it easily: http://ticketline.sapo.pt/evento/7377

If you have any questions, you can contact the Customer Support Ticketline, through the following contacts:
Phone: 707 234 234
E-mail: ticketline@ticketline.pt
For foreigner costumers: 00 351 21 794 14 00
Monday, 23 September 2013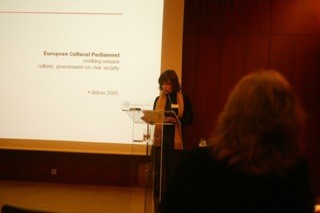 Just arrived but already departuring!
The annual meetings of the European Parliament's Culture, to which I belong, with great honor, will start tomorrow.
Will take place in Edinburgh (Scotland) until the September 26th, day on which I fly directly to Paris for the Fado Festival that lasts three days (27, 28 and 29 Sep), at Cirque d'Hiver.
Then follow directly to Monthey (Switzerland) where I sing on Sept 1st.
Of course I will keep you posted !
My regards!
Monday, 29 July 2013

On August 14,  I'll be in the south of Portugal for a concert at the "Palácio de Congressos do Algarve" at the Herdade dos Salgados in Albufeira, at 10:00 PM.
I hope for you in one of the most beautiful regions of my country!
More informations here: http://ticketline.sapo.pt/evento/6855
Thursday, 11 July 2013

The next 25th July I return to Festival de Martigues for a concert on the main stage, the Théâtre Canal St Sebastien. This is the 3rd time that I act in this fantastic Dance, Voices and World Music Festival in France, which already had the honor to be godmother in 2008.

The festival which this year celebrates its 25th anniversary, is dedicated to the Women of the Mediterranean!
More info here:
http://www.festival-martigues.fr/2013/ensembles-invites/danses-musiques-a-voix-du-monde/katia-guerreiro.html
Monday, 17 June 2013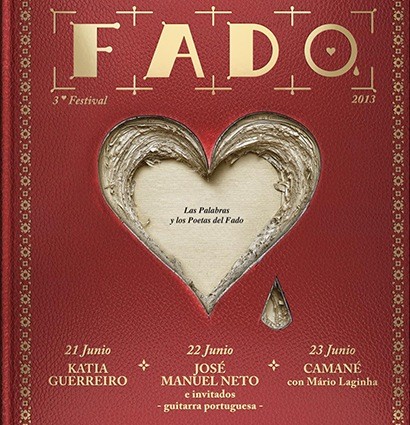 On 21st of June, I will have the honor of opening the Festival de Fado de Madrid with a concert in Sala Roja in the Teatros del Canal at 20:30.
More information here:
http://www.festivalfadomadrid.com/event/katia-guerreiro/
Friday, 10 May 2013

Buy Tickets: http://ticketline.sapo.pt/evento/6307
Monday, 14 January 2013
JANUARY
12| FRANCE- Ferrals les Corbières - Espace Culturel des Corbières
25| FRANCE -Les Lillas - Théâtre du Garde Chasse
FEBRUARY
08 |PORTUGAL -Porto - Casa da Música
21| PORTUGAL- Leiria - Teatro Júlio da Silva
23 | PORTUGAL - Fafe - Teatro-Cinema de Fafe
MARCH
01| PORTUGAL- Museu de Arte Moderna Sintra with Chieko Kojima
17| PORTUGAL- Viana do Castelo - Teatro Sá de Miranda
26| CORSE - Espace Diamant d' Ajaccio
APRIL
13| FRANCE - Annemasse - Chateau Rouge
18| LISBONNE - Ritz Club with NOIDZ
26| FRANCE - Tours - Espace Maraux
27| FRANCE - Soissons - le Mail
MAI
08| BILBAO - II Noches de Fado - Sala BBK
30| FRANCE - Les Ullis - Centre Culturel Boris Vian
JUNE
01| LISBONNE - CCB (Centro Cultural de Lisboa)
04| LISBONNE - Faculdade de Ciências Médicas (Private Event)
06| SPAIN - Portugal Consulate in Seville
21| MADRID - Festival Fado de Madrid - Teatros del Canal
JULLY
06| PORTUGAL - Special Guest at the NOIDZ Concert in Portel
25| FRANCE - Festival de Martigues
AUGUST
14| ALGARVE - Congress Palace of Algarve
23| PORTUGAL - Lisbonne - Special Guest of Selección Nacional de Tango Argentina
SEPTEMBER
15| PORTUGAL - Centro Cultural de Paredes de Coura
16| PORTUGAL - Teatro Tivoli BBVA Lisbon - Presentation of the CD+DVD "Katia Live at The Lisbon"
21| ALSACE - Théâtre de Bitche (Festival Euroclassic)
27| FRANCE- Cirque d'Hiver (Festival d'île de France)
28| FRANCE - Cirque d'Hiver (Festival d'île de France)
29| FRANCE - Cirque d'Hiver (Festival d'île de France)
OCTOBER
01| SWITZERLAND - Montey - Théâtre Crochetan
10| BRUSSELS - Palais des Beaux-Arts
13| PORTUGAL - Cine- Teatro de Pombal
27 | SWITZELAND- Abbaye de Bonmont
NOVEMBER
13| PORTUGAL- 5ª Grande Gala Rádio SIM no Coliseu de Lisboa
13| PORTUGAL - Teatro Tivoli BBVA with the Casa Pia Orchestra, Lura and Mário Laginha
DECEMBER
05| BRUSSELAS- Europa Nostra's 50th Anniversary at Palais Beaux-Arts